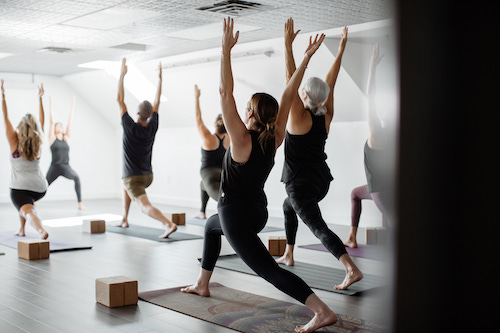 Vinyasa is a series of sequenced poses that seamlessly flow together. You'll experience both foundational postures and creative variations that will strengthen, open, and restore your body and mind. This delivers a well-rounded and total body experience.
Ashtanga is a system of postures linked together by breath and movement. This is an ancient and powerful discipline for cultivating physical, mental, and spiritual health. In this class, you will learn to breathe steadily and evenly during the practice, maintain correct Drishti (gazing point), and engage the bandhas (core energy locks), which enables a proficient practice by providing strength, stability and lightness.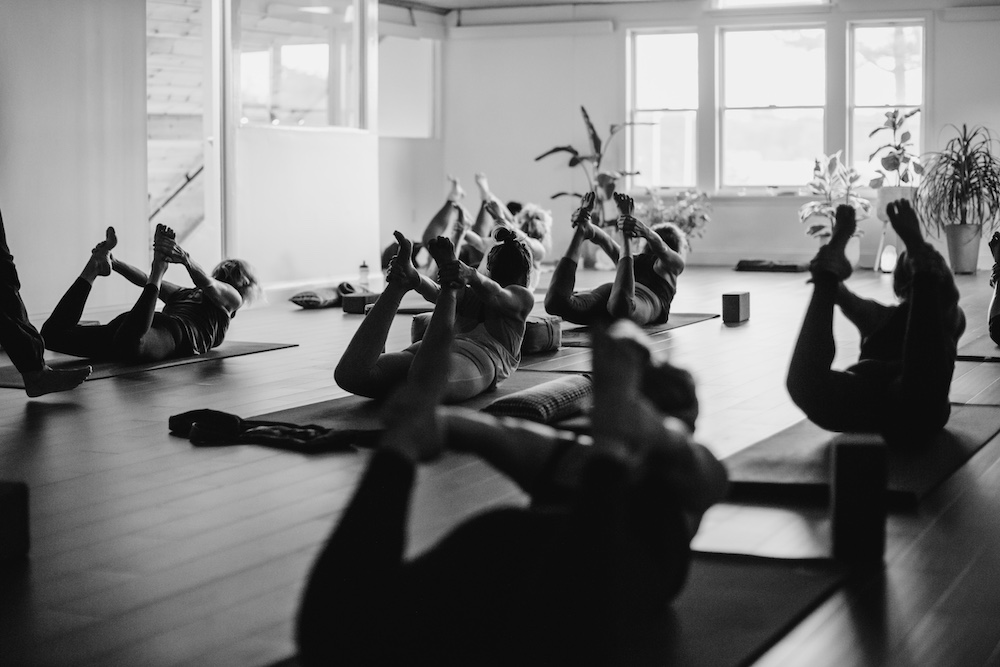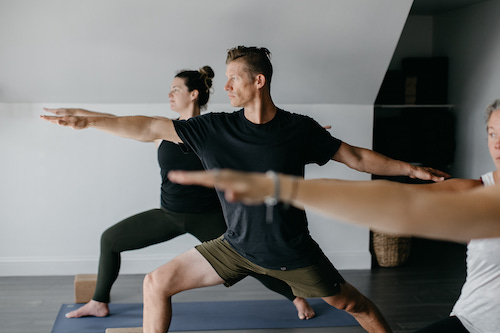 Our strongest yoga class. This vigorous class combines strong standing postures with flow, core work, inversions & back bending. You will learn to access bandha's, explore pranayama and challenge and strengthen the body, guided by a steady breath.
This is slow, mindful practice that targets the connective tissues such as ligaments and fascia, along with the energetic systems of the body bringing the body into balance and increasing its natural range of motion. Most poses are done while seated or lying down supported by the use of props and are held in stillness for several minutes. As we move into stillness, we bring body, breath and soul into harmony. It's a perfect complement to a more physical practice. You will leave class feeling refreshed, renewed and restored.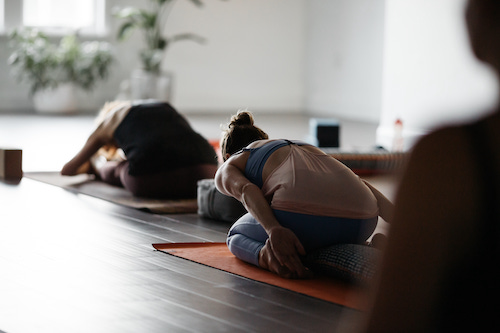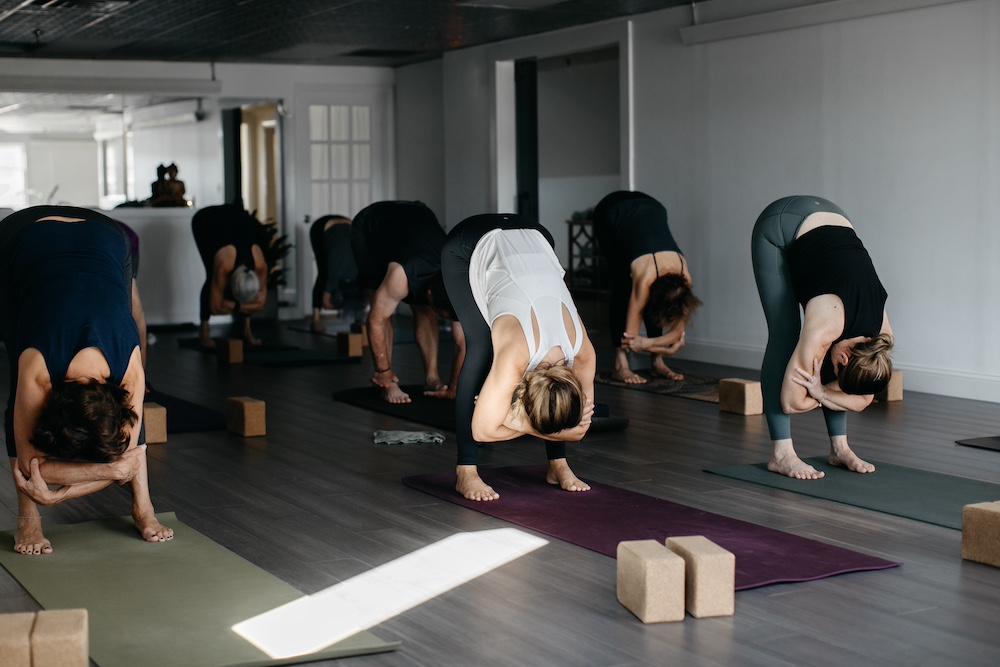 When you can't decide between yin and yang, do both in a single practice. Move through a series of slow mindful vinyasa sequences to warm and let go and move into the yin practice to nourish, ground and relax.
Align and Flow is an alignment-oriented practice that emphasizes the forms and actions within yoga postures. Classes progressively and safely sequence towards more complex poses. Explore breaking down techniques for honing awareness and skill on and off the mat. Elements of functional mobility movement, Vinyasa and Katonah Yoga®️ are incorporated into practice.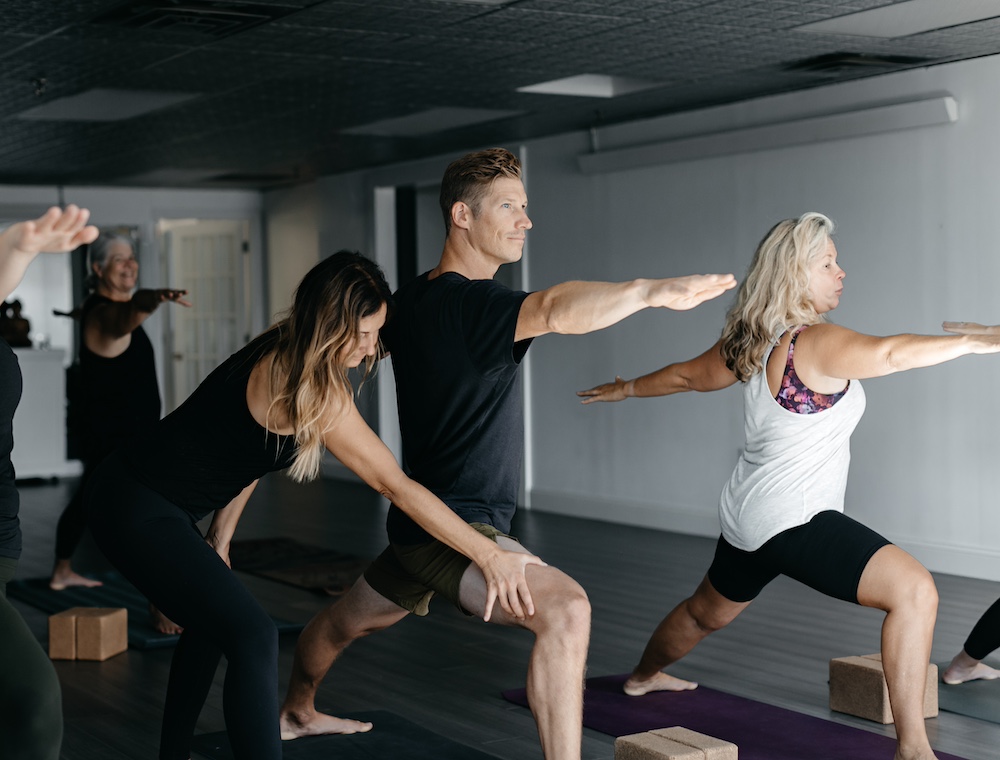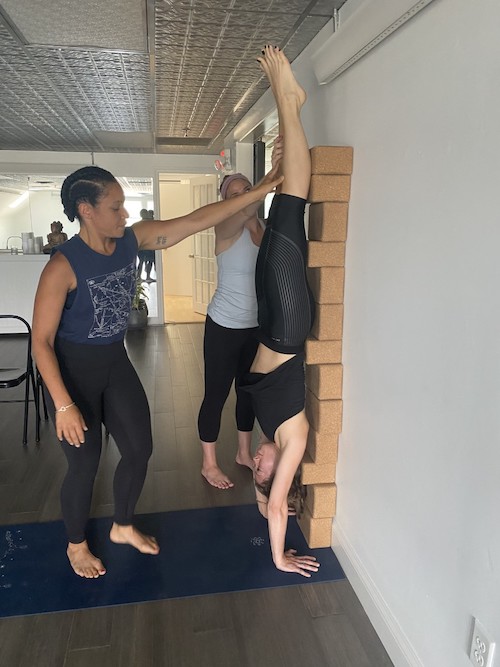 Katonah Yoga® is a syncretic Hatha yoga practice developed by Nevine Michaan of Katonah Yoga Center over 40 years. Katonah Yoga is organized around three principles of esoteric dialogue: all polarities are mediated by trinity; the universe has pattern, pattern belies intelligence; by virtue of repetition there is potential for insight. Disciplined techniques are organized for revelation through revolutions.
Relax and let go. We combine elements of slow flow vinyasa, restorative yoga, meditation, breath work and more to offer a well rounded movement & contemplative practice.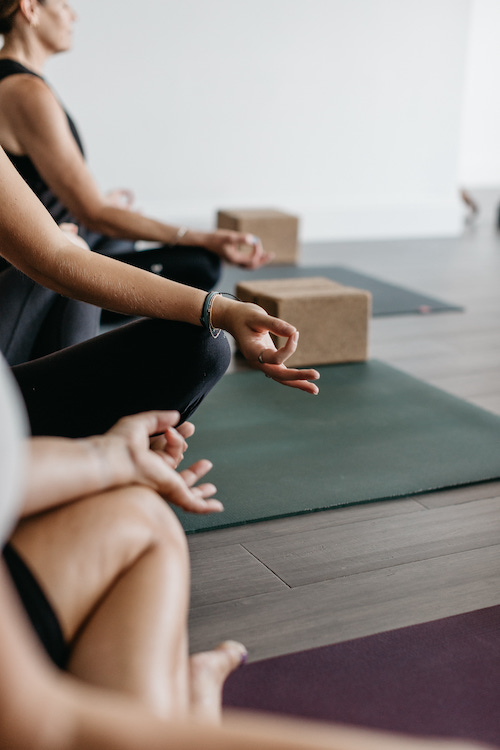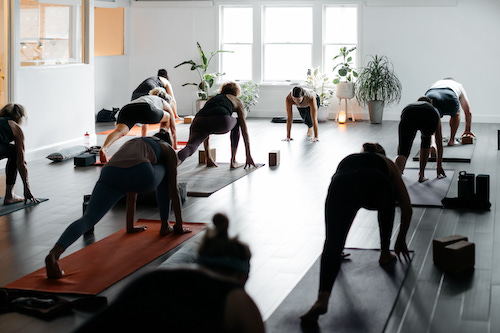 This class is for anyone interested in exploring a gentle flow practice. This class will be slower-paced and well supported with focus on alignment and breath. Postures will be approached in gradual steps with plenty of time to focus on breathing and repetition so that the practice becomes easeful and fluid. This class includes a variety of poses both standing and seated along with yogic breathing that is the foundation of a flow practice.