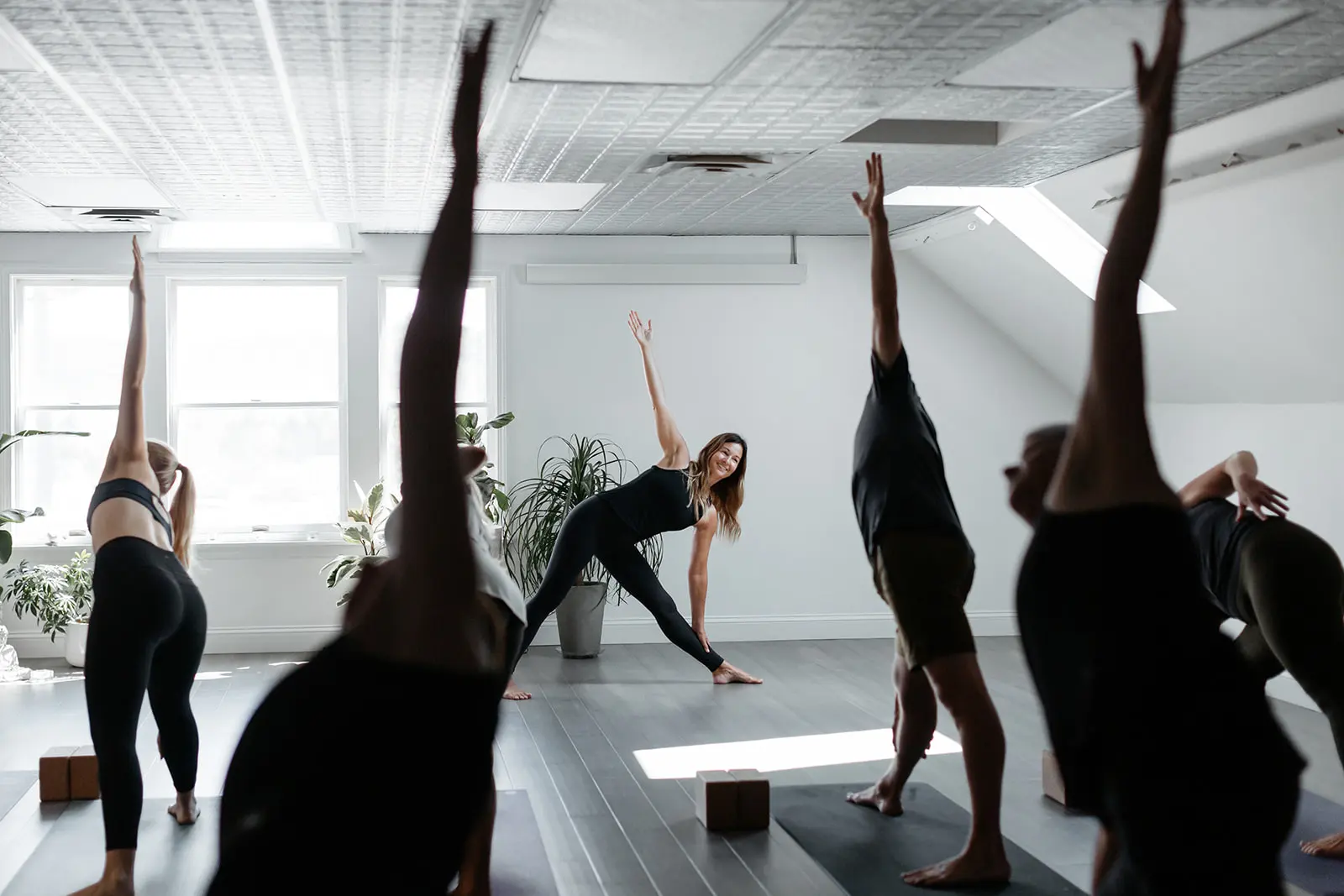 Our Studio
Based upon concepts of Yin and Yang, classes at Prasada Yoga blend the masculine aspects of power and focus from Ashtanga Yoga with some of the more fluid aspects of Vinyasa. We offer Vinyasa Yoga, traditional Ashtanga Yoga, Align + Flow and Power Flow, introspective Yin and Flow to Yin Yoga, slower paced Gentle Flow and Chill, and Katonah Yoga®
All of our dynamic classes seek to build strength, balance and mobility through the safety of form and alignment principles while providing students the space to quiet the mind. With knowledgeable and experienced instructors, students are guided to prioritize the breath and explore their own edge in postures to bring mind and body into balance.

Strengthen the Body
We provide a safe and supportive learning environment where we welcome all people of all abilities. Our instructors will skillfully guide you to build strength and flexibility while ensuring you practice safely.

Quiet the Mind
Prasada Yoga is a community. We practice yoga together to feel the collective energy in our beautiful space. We release stress by moving and breathing that allows you to become more present and to quiet the mind.
Our Classes
Strength to Serenity
Whether you're seeking strength, serenity, or a blend of both, our experienced instructors guide you toward balance, one breath at a time.
Recently discovered this studio and couldn't be happier. Great for experienced yogis and beginners. Everyone is very welcoming and the studio is open, clean, and beautiful. Highly recommend!